Lemorn Tooling OÜ

,

Estonia

,

Tallinn

,

Lasnamäe linnaosa, Majaka tn 26

,

11412
Since 1969, develops and manufactures the company
Paul Horn GmbH
grooving, side turning and slot milling tools, the forefront in the market.
The applications of our products are diverse, ranging from the automotive industry and its suppliers, mechanical engineering, aerospace engineering, hydraulics / pneumatics, the jewelry industry to medical technology. Our tools that impress with their technology, performance and reliability, are being developed worldwide by 900 employees and produces.
We offer our customers about the wide variety of high-performance tool systems addition to expert advice and services. By trusting and intensive cooperation with our international locations and partners, we are to be a valuable and value-added partner capable of any customer worldwide. The continuous development and optimization of processes and products and the worldwide transfer of knowledge is our ultimate goal.
The steady growth of HORN and the great satisfaction of our customers confirm every day in what we do. With innovations, we always have all the success factors in view. From the hard metal production via interfaces and toolholders to coating technologies and geometry developments we can influence all important factors themselves. This build extensive expertise and to own one of our strengths and get each and every customer in the form of targeted economic savings to Good.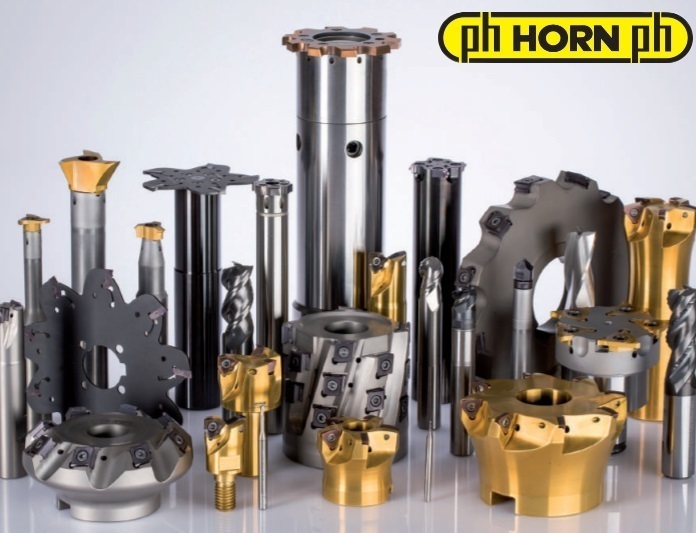 Paul Horn product includes:
— Ultra Hard Cutting Materials
Hakenschlüssel 68-75 DIN 1810-A
Hakenschlüssel 60-90 DIN 1804
jetzt 960MAZ40C000301 verwenden
jetzt 960MAZ40C000401 verwenden
jetzt CCGT09T304RGHNPD70 verwenden
jetzt CCGT09T308LGHNPD70 verwenden
jetzt DCF3204545104AN25 verwenden
jetzt DCF3604545606AN25 verwenden
jetzt DCF3754545608AN25 verwenden
DCG.3.M16.035.2.1.03 MC15
DCG.3.M18.035.2.1.03 MC15
DCG.3.M22.045.2.1.03 MC15
DCG.3.M25.045.2.1.03 MC15
jetzt DCG3M30252104AN25 verwenden
jetzt DCG3M30352104AN25 verwenden
jetzt DCG3M30352204AN25 verwenden
jetzt DCG3M30502104AN25 verwenden
DCG.3.M35.050.2.1.04 AN25
DCG.3.M35.050.2.1.04 MG12
DCG.3.M35.060.2.2.04 AN25
DCG.3.M35.060.2.2.04 MG12
DCG.3.M35.060.2.2.04 ST35
jetzt DCG3M50503106AN25 verwenden
jetzt DCG3M50503206AN25 verwenden
jetzt DCG3M50803106AN25 verwenden
jetzt DCG3M50803206AN25 verwenden
jetzt DCG4601420306AN25 verwenden
jetzt DCG46051618306AN25 verwenden
DCG.4.M10.075.6.2.08 AN25
DCG.4.M10.075.6.2.08 MG12
DCG.4.M10.075.6.2.08 ST35
DCG.4.M10.100.6.2.08 AN25
DCG.4.M10.100.6.2.08 MG12
jetzt DCG4M101006208AN25 verwenden
DCG.4.M10.100.7.2.08 AN25
DCG.4.M10.100.7.2.08 MG12
jetzt DCG4M101007208AN25 verwenden
DCG.4.M10.150.3.2.08 AN25
DCG.4.M10.150.3.2.08 ST35
DCG.4.M10.150.6.1.08 AN25
DCG.4.M10.150.6.1.08 MG12
jetzt DCG4M101506108AN25 verwenden
DCG.4.M10.150.6.2.08 AN25
DCG.4.M10.150.6.2.08 MG12
jetzt DCG4M101506208AN25 verwenden
DCG.4.M10.150.8.1.08 AN25
DCG.4.M10.150.8.1.08 MG12
DCG.4.M12.100.6.2.10 AN25
DCG.4.M12.100.6.2.10 MG12
jetzt DCG4M121006210AN25 verwenden
DCG.4.M12.125.8.2.10 AN25
DCG.4.M12.125.8.2.10 MG12
DCG.4.M12.125.8.2.10 ST35
DCG.4.M12.175.6.2.10 AN25
DCG.4.M12.175.6.2.10 MG12
jetzt DCG4M121756210AN25 verwenden
DCG.4.M12.175.8.2.10 AN25
DCG.4.M12.175.8.2.10 MG12
jetzt DCG4M80755208AN25 verwenden
jetzt DCG4M80757108AN25 verwenden
jetzt DCG4M81005208AN25 verwenden
jetzt DCN3401000106AN25 verwenden
DCN.4.100.10.00.6.10 AN25
DCN.4.100.10.00.6.10 MG12
DCN.4.100.15.00.6.10 AN25
DCN.4.100.15.00.6.10 MG12
DCN.4.100.20.15.6.10 AN25
DCN.4.100.20.15.6.10 MG12
DCN.4.100.25.15.6.10 AN25
DCN.4.100.25.15.6.10 MG12
DCN.4.100.30.15.6.10 AN25
DCN.4.100.30.15.6.10 MG12
jetzt DCN4801515508AN25 verwenden
jetzt DCR3601005106AN25 verwenden
jetzt DCR3601575206AN25 verwenden
DCR.4.100.10.05.6.10 AN25
DCR.4.100.10.05.6.10 MG12
jetzt DCR41001005610AN25 verwenden
DCR.4.100.15.75.6.10 AN25
DCR.4.100.15.75.6.10 MG12
DCR.4.100.20.10.6.10 AN25
DCR.4.100.20.10.6.10 MG12
DCR.4.100.25.12.6.10 AN25
DCR.4.100.25.12.6.10 MG12
DCR.4.100.25.12.6.10 ST35
DCR.4.100.30.15.6.10 AN25
DCR.4.100.30.15.6.10 MG12
jetzt DCR4801575308AN25 verwenden
jetzt DCR4802010308AN25 verwenden
DCX.6.20.150.2.05.10 AS45
jetzt DCX.6.20.150.2.05.10 AS45 erfassen
DCX.6.20.200.2.05.10 AS45
DCX.6.20.250.2.05.10 AS45
DCX.6.25.150.2.06.10 AS45
DCX.6.25.200.2.06.10 AS45
DCX.6.25.250.2.06.10 AS45
DCX.6.30.150.4.07.12 AS45
DCX.6.30.200.4.07.12 AS45
jetzt DCX.6.30.200.4.07.12 AS45 erfassen
DCX.6.30.250.4.07.12 AS45
DCX.6.30.300.4.07.12 AS45
DCX.6.35.150.4.08.12 AS45
DCX.6.35.200.4.08.12 AS45
DCX.6.35.250.4.08.12 AS45
DCX.6.35.300.4.08.12 AS45
DCX.8.40.150.4.09.12 AS45
DCX.8.40.200.4.09.12 AS45
jetzt DCX.8.40.200.4.09.12 AS45 erfassen
DCX.8.40.250.4.09.12 AS45
DCX.8.40.300.4.09.12 AS45
DD080.D.1245.030 ** Produktauslauf **
DD080.D.1245.050 ** Produktauslauf **
DD080.D.1245.070 ** Produktauslauf **
DD085.E.1245.030 ** Produktauslauf **
DD085.E.1245.050 ** Produktauslauf **
DD085.E.1245.070 ** Produktauslauf **
DD090.F.1245.030 ** Produktauslauf **
DD090.F.1245.050 ** Produktauslauf **
DD090.F.1245.070 ** Produktauslauf **
DD095.G.1245.030 ** Produktauslauf **
DD095.G.1245.050 ** Produktauslauf **
DD095.G.1245.070 ** Produktauslauf **
DD100.H.1245.030 ** Produktauslauf **
DD100.H.1245.050 ** Produktauslauf **
DD100.H.1245.070 ** Produktauslauf **
DD105.I.1245.030 ** Produktauslauf **
DD105.I.1245.050 ** Produktauslauf **
DD105.I.1245.070 ** Produktauslauf **
DD110.J.1245.030 ** Produktauslauf **
DD110.J.1245.050 ** Produktauslauf **
DD110.J.1245.070 ** Produktauslauf **
DD115.K.1245.030 ** Produktauslauf **
DD115.K.1245.050 ** Produktauslauf **
DD115.K.1245.070 ** Produktauslauf **
DD120.L.1648.030 ** Produktauslauf **
DD120.L.1648.050 ** Produktauslauf **
DD120.L.1648.070 ** Produktauslauf **
DD125.M.1648.030 ** Produktauslauf **
DD125.M.1648.050 ** Produktauslauf **
DD125.M.1648.070 ** Produktauslauf **
DD130.N.1648.030 ** Produktauslauf **
DD130.N.1648.050 ** Produktauslauf **
DD130.N.1648.070 ** Produktauslauf **
DD140.O.1648.030 ** Produktauslauf **
DD140.O.1648.050 ** Produktauslauf **
DD140.O.1648.070 ** Produktauslauf **
DD150.P.1648.030 ** Produktauslauf **
DD150.P.1648.050 ** Produktauslauf **
DD150.P.1648.070 ** Produktauslauf **
DD160.R.2050.030 ** Produktauslauf **
DD160.R.2050.050 ** Produktauslauf **
DD160.R.2050.070 ** Produktauslauf **
DD170.T.2050.030 ** Produktauslauf **
DD170.T.2050.050 ** Produkauslauf **
DD170.T.2050.070 ** Produkauslauf **
DD180.V.2050.030 ** Produkauslauf **
DD180.V.2050.050 ** Produkauslauf **
DD180.V.2050.070 ** Produkauslauf **
DD190.X.2050.030 ** Produkauslauf **
DD190.X.2050.050 ** Produkauslauf **
DD190.X.2050.070 ** Produktauslauf **
DD2.0800.D.A.1 TA45 ** Produktauslauf **
DD2.0810.D.A.1 TA45 ** Produktauslauf **
DD2.0820.D.A.1 TA45 ** Produktauslauf **
DD2.0830.D.A.1 TA45 ** Produktauslauf **
DD2.0840.D.A.1 TA45 ** Produktauslauf **
DD2.0850.E.A.1 TA45 ** Produktauslauf **
DD2.0860.E.A.1 TA45 ** Produktauslauf **
DD2.0870.E.A.1 TA45 ** Produktauslauf **
DD2.0880.E.A.1 TA45 ** Produktauslauf **
DD2.0890.E.A.1 TA45 ** Produktauslauf **
DD2.0900.F.A.1 TA45 ** Produktauslauf **
DD2.0910.F.A.1 TA45 ** Produktauslauf **
DD2.0920.F.A.1 TA45 ** Produktauslauf **
DD2.0930.F.A.1 TA45 ** Produktauslauf **
DD2.0940.F.A.1 TA45 ** Produktauslauf **
DD2.0950.G.A.1 TA45 ** Produktauslauf **
DD2.0960.G.A.1 TA45 ** Produktauslauf **
DD2.0970.G.A.1 TA45 ** Produktauslauf **
DD2.0980.G.A.1 TA45 ** Produktauslauf **
DD2.0990.G.A.1 TA45 ** Produktauslauf **
DD2.1000.H.A.2 TA45 ** Produktauslauf **
DD2.1000.H.G.2 AS45 ** Produktauslauf **
DD2.1010.H.A.2 TA45 ** Produktauslauf **
DD2.1020.H.A.2 TA45 ** Produktauslauf **
DD2.1020.H.G.2 AS45 ** Produktauslauf **
DD2.1030.H.A.2 TA45 ** Produktauslauf **
DD2.1040.H.A.2 TA45 ** Produktauslauf **
DD2.1050.I.A.2 TA45 ** Produktauslauf **
DD2.1050.I.G.2 AS45 ** Produktauslauf **
DD2.1060.I.A.2 TA45 ** Produktauslauf **
DD2.1070.I.A.2 TA45 ** Produktauslauf **
DD2.1070.I.G.2 AS45 ** Produktauslauf **
DD2.1080.I.A.2 TA45 ** Produktauslauf **
DD2.1090.I.A.2 TA45 ** Produktauslauf **
DD2.1100.J.A.2 TA45 ** Produktauslauf **
DD2.1100.J.G.2 AS45 ** Produktauslauf **
DD2.1110.J.A.2 TA45 ** Produktauslauf **
DD2.1120.J.A.2 TA45 ** Produktauslauf **
DD2.1130.J.A.2 TA45 ** Produktauslauf **
DD2.1140.J.A.2 TA45 ** Produktauslauf **
DD2.1150.K.A.2 TA45 ** Produktauslauf **
DD2.1150.K.G.2 AS45 ** Produktauslauf **
DD2.1160.K.A.2 TA45 ** Produktauslauf **
DD2.1170.K.A.2 TA45 ** Produktauslauf **
DD2.1170.K.G.2 AS45 ** Produktauslauf **
DD2.1180.K.A.2 TA45 ** Produktauslauf **
DD2.1190.K.A.2 TA45 ** Produktauslauf **
DD2.1200.L.A.3 TA45 ** Produktauslauf **
DD2.1200.L.G.3 AS45 ** Produktauslauf **
DD2.1210.L.A.3 TA45 ** Produktauslauf **
DD2.1220.L.A.3 TA45 ** Produktauslauf **
DD2.1230.L.A.3 TA45 ** Produktauslauf **
DD2.1240.L.A.3 TA45 ** Produktauslauf **
DD2.1250.M.A.3 TA45 ** Produktauslauf **
DD2.1250.M.G.3 AS45 ** Produktauslauf **
DD2.1260.M.A.3 TA45 ** Produktauslauf **
DD2.1270.M.A.3 TA45 ** Produktauslauf **
DD2.1270.M.G.3 AS45 ** Produktauslauf **
DD2.1280.M.A.3 TA45 ** Produktauslauf **
DD2.1290.M.A.3 TA45 ** Produktauslauf **
DD2.1300.N.A.3 TA45 ** Produktauslauf **
DD2.1300.N.G.3 AS45 ** Produktauslauf **
DD2.1310.N.A.3 TA45 ** Produktauslauf **
DD2.1320.N.A.3 TA45 ** Produktauslauf **
DD2.1330.N.A.3 TA45 ** Produktauslauf **
DD2.1340.N.A.3 TA45 ** Produktauslauf **
DD2.1350.N.A.3 TA45 ** Produktauslauf **
DD2.1350.N.G.3 AS45 ** Produktauslauf **
DD2.1360.N.A.3 TA45 ** Produktauslauf **
DD2.1370.N.A.3 TA45 ** Produktauslauf **
DD2.1370.N.G.3 AS45 ** Produktauslauf **
DD2.1380.N.A.3 TA45 ** Produktauslauf **
DD2.1390.N.A.3 TA45 ** Produktauslauf **
DD2.1400.O.A.3 TA45 ** Produktauslauf **
DD2.1400.O.G.3 AS45 ** Produktauslauf **
DD2.1410.O.A.3 TA45 ** Produktauslauf **
DD2.1420.O.A.3 TA45 ** Produktauslauf **
DD2.1430.O.A.3 TA45 ** Produktauslauf **
DD2.1440.O.A.3 TA45 ** Produktauslauf **
DD2.1450.O.A.3 TA45 ** Produktauslauf **
DD2.1450.O.G.3 AS45 ** Produktauslauf **
DD2.1460.O.A.3 TA45 ** Produktauslauf **
DD2.1470.O.A.3 TA45 ** Produktauslauf **
DD2.1470.O.G.3 AS45 ** Produktauslauf **
DD2.1480.O.A.3 TA45 ** Produktauslauf **
DD2.1490.O.A.3 TA45 ** Produktauslauf **
DD2.1500.P.A.4 TA45 ** Produktauslauf **
DD2.1500.P.G.4 AS45 ** Produktauslauf **
DD2.1510.P.A.4 TA45 ** Produktauslauf **
DD2.1520.P.A.4 TA45 ** Produktauslauf **
DD2.1530.P.A.4 TA45 ** Produktauslauf **
DD2.1540.P.A.4 TA45 ** Produktauslauf **
DD2.1550.P.A.4 TA45 ** Produktauslauf **
DD2.1550.P.G.4 AS45 ** Produktauslauf **
DD2.1560.P.A.4 TA45 ** Produktauslauf **
DD2.1570.P.A.4 TA45 ** Produktauslauf **
DD2.1570.P.G.4 AS45 ** Produktauslauf **
DD2.1580.P.A.4 TA45 ** Produktauslauf **
DD2.1590.P.A.4 TA45 ** Produktauslauf **
DD2.1600.R.A.4 TA45 ** Produktauslauf **
DD2.1600.R.G.4 AS45 ** Produktauslauf **
jetzt nicht mehr verwenden
DD2.1620.R.A.4 TA45 ** Produktauslauf **
DD2.1630.R.A.4 TA45 ** Produktauslauf **
DD2.1640.R.A.4 TA45 ** Produktauslauf **
DD2.1650.R.A.4 TA45 ** Produktauslauf **
DD2.1650.R.G.4 AS45 ** Produktauslauf **
DD2.1660.R.A.4 TA45 ** Produktauslauf **
DD2.1670.R.A.4 TA45 ** Produktauslauf **
DD2.1670.R.G.4 AS45 ** Produktauslauf **
DD2.1680.R.A.4 TA45 ** Produktauslauf **
DD2.1690.R.A.4 TA45 ** Produktauslauf **
DD2.1700.T.A.4 TA45 ** Produktauslauf **
DD2.1700.T.G.4 AS45 ** Produktauslauf **
DD2.1710.T.A.4 TA45 ** Produktauslauf **
DD2.1720.T.A.4 TA45 ** Produktauslauf **
DD2.1730.T.A.4 TA45 ** Produktauslauf **
DD2.1740.T.A.4 TA45 ** Produktauslauf **
DD2.1750.T.A.4 TA45 ** Produktauslauf **
DD2.1750.T.G.4 AS45 ** Produktauslauf **
DD2.1760.T.A.4 TA45 ** Produktauslauf **
DD2.1770.T.A.4 TA45 ** Produktauslauf **
DD2.1770.T.G.4 AS45 ** Produktauslauf **
DD2.1780.T.A.4 TA45 ** Produktauslauf **
DD2.1790.T.A.4 TA45 ** Produktauslauf **
DD2.1800.V.A.5 TA45 ** Produktauslauf **
DD2.1800.V.G.5 AS45 ** Produktauslauf **
DD2.1810.V.A.5 TA45 ** Produktauslauf **
DD2.1820.V.A.5 TA45 ** Produktauslauf **
jetzt nicht mehr verwenden
DD2.1840.V.A.5 TA45 ** Produktauslauf **
DD2.1850.V.A.5 TA45 ** Produktauslauf **
DD2.1850.V.G.5 AS45 ** Produktauslauf **
DD2.1860.V.A.5 TA45 ** Produktauslauf **
DD2.1870.V.A.5 TA45 ** Produktauslauf **
DD2.1870.V.G.5 AS45 ** Produktauslauf **
DD2.1880.V.A.5 TA45 ** Produktauslauf **
DD2.1890.V.A.5 TA45 ** Produktauslauf **
DD2.1900.X.A.5 TA45 ** Produktauslauf **
DD2.1900.X.G.5 AS45 ** Produktauslauf **
DD2.1910.X.A.5 TA45 ** Produktauslauf **
DD2.1920.X.A.5 TA45 ** Produktauslauf **
DD2.1930.X.A.5 TA45 ** Produktauslauf **
DD2.1940.X.A.5 TA45 ** Produktauslauf **
DD2.1950.X.A.5 TA45 ** Produktauslauf **
DD2.1950.X.G.5 AS45 ** Produktauslauf **
DD2.1960.X.A.5 TA45 ** Produktauslauf **
DD2.1970.X.A.5 TA45 ** Produktauslauf **
DD2.1970.X.G.5 AS45 ** Produktauslauf **
DD2.1980.X.A.5 TA45 ** Produktauslauf **
DD2.1990.X.A.5 TA45 ** Produktauslauf **
jetzt nicht mehr verwenden
DD2.2000.X.G.5 AS45 ** Produktauslauf **
DD2.2010.X.A.5 TA45 ** Produktauslauf **
DD2.2020.X.A.5 TA45 ** Produktauslauf **
DD2.2030.X.A.5 TA45 ** Produktauslauf **
DD2.2040.X.A.5 TA45 ** Produktauslauf **
DD2.2050.X.A.5 TA45 ** Produktauslauf **
jetzt nicht mehr verwenden
jetzt DGF31010000200AN2P verwenden
jetzt DGF.3.12.1200.02.00 AN2P verwenden
jetzt DGF41616000200AN2P verwenden
jetzt DGFF4104500AN2P verwenden
jetzt DGFF6164500AN2P verwenden
jetzt DGK216160000AN2P verwenden
jetzt DGM7121200100AN2P verwenden
jetzt DGR31212000500AN2P verwenden
jetzt DGR41010001000AN2P verwenden
jetzt DGR51616000500AN2P verwenden
jetzt DGR51616001000AN2P verwenden
jetzt DGR51616002000AN2P verwenden
jetzt DGR52020000500AN2P verwenden
jetzt DGR52020001000AN2P verwenden
jetzt DGR52020002000AN2P verwenden
jetzt DPSB4120251226TF2K verwenden